BEATZ BEATZ BEAAAATZ !!
More, more, more...
The "Back To The Wood (
website
)
Podcast # 9
"
is out and mixed by my 1000NAMES crazy bros !
Real mmmzaFkN selection...
Totally fit with my home sound system !
And guess What ? They playlisted one of my track !!!!!
HOOOooOOOOg....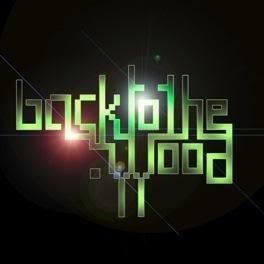 Click here to listen to that shit!
Playlist :
01) LaNote: Let Me See: Astronote Rainbow

02) Cupp Cave: Metal Max: Garbage Pail Beats

03) Sword Of Doom: As Valet feat. Zigsixteen: Space -O- Project From The Star

04) Professor Ojo: Three Wheel: cdr

05) Fuzzy Foe: Dunce: cdr

06) Matthewdavid: Track 4: Split

07) Yosi Horikawa: Cook From South: cdr

08) Cuthbert-C: Brain Dance pt 2: cdr

09) Dakim: Walkon: LP for Leaving Records

10) Two Four: Fly Girl: cd

11) 1000names: Rhythm Trax 2: cdr

12) Dibiase: Sunshine 2nd Comin: cdr

13) Narqo aka Miqi O: Hoog: cdr
14) ContaineR: Turkish Draught: cdr

15) kn0wl3dG3KM: Short Summer: cdr

16) Gus La Tempete: Loss Of One Ours: Dead Computer

17) 1000names: What Is Like: Toys Room Combat

18) Slugabed: Twice a Pervert: cdr

19) Ras G: been a Min: cdr

20) Svetnik: uMa: cdr

21) Rez: Vomit Spit: Remix for Up My Alley

22) Rewolf : First Of The Year: Lonely Water
Yawww